I was wondering about it for a long time. Also asked on forum but no serious result so I managed to fix it myself.
For example:
Let's say you wanna make a repaint for SD202 D87 bus.
Before you start to repaint anything go to Repaints/SD202/Templates in your repaint tools.
1. There's many pictures but you should focus on only one: D87_01_MA. And it looks like this:
2. Open it by using Paint.
3. Delete all the matrixes by using Paint tools: it's doesn't matter what tools you're using but you must cover them with white paint.
And the result is: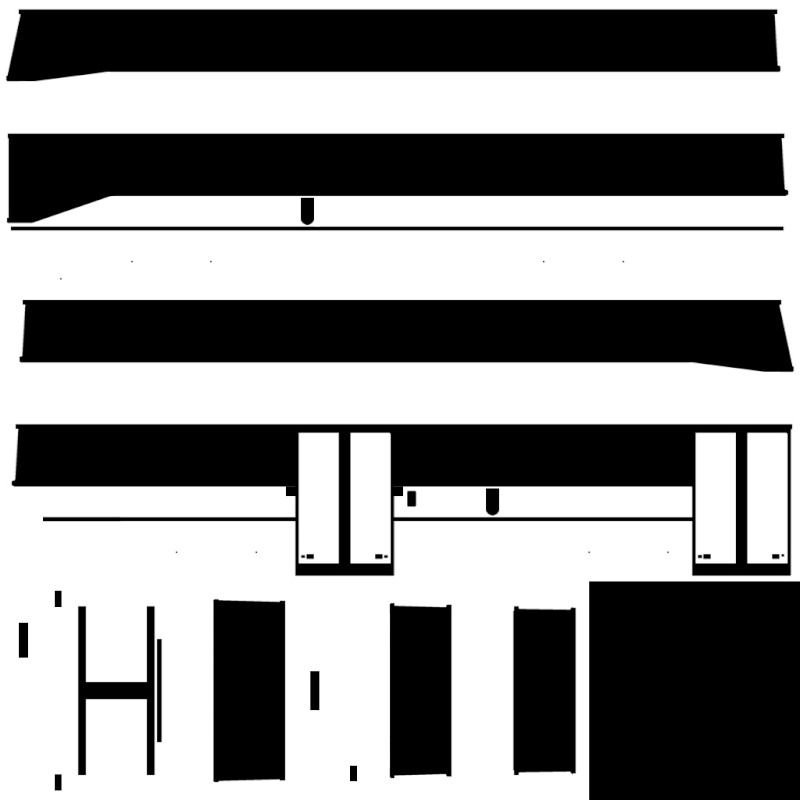 4. THE MOST IMPORTANT THING IS NOT TO COPY ANY FILE FROM Templates FOLDER ANYWHERE!!! EVERYTHING YOU'RE EDITING HAS TO STAY IN IT'S ORIGINAL PLACE SO DON'T YOU EVEN TRY TO COPY IT BECAUSE IT WON'T WORK.
5. Now start Repainttool choose D87_01.rpc and then your repaint.
After that your repaint should look good, finally:>